From pipot.com, Monday, January 21, 2008
Definitely the best Team Elite press conference launch ever. Held in PJ Hilton last Friday. I can see PowerBar invested a lot for this event and also the team this year. A total of 40 athletes they sponsor this year. Thats a lot...


-National top Ironman (Wong Ah Thiam, L) with national top duathlete (Shahrom Abdullah, R)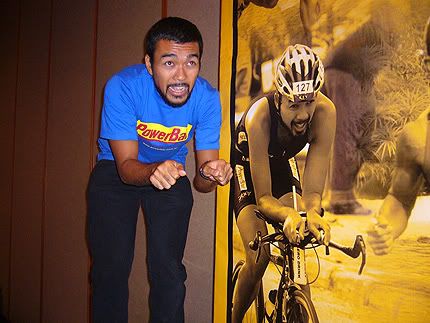 -National walker Shahrulhaizy


Stephanie Chok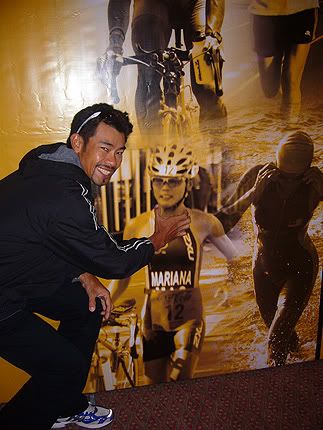 Wong Ah Thiam


Hairul Azwar & Isma P2K (used to be W2R)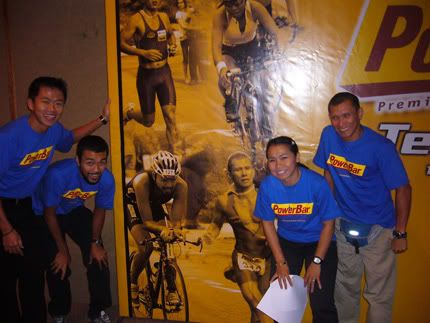 -Mat Gunung!! This dude went up Everest TWICE!!!


-Wit the national cyclists : Loh Sea Keong, Ahmad Haida Letua, Anuar Manan Letua, Suhardi Hassan


-With champions : Teoh Boon Lim (Korat gold medal walker, Ngew Sin Mei (Korat silver medal triplejump), Lee Hup Wei (Korat gold medal high jump)